Botanic Health Spa wins SPA Star Award
Best City Spa 2023 – SPA Life Germany
The Botanic Sanctuary Antwerp has yet another reason for jubilation! Its outstanding Botanic Health Spa came off as a winner during the Spa Life Germany event at Lake Tegernsee, held on 26 & 27 June 2023 and was awarded the coveted <SPA STAR AWARD 2023> in the <CITY SPA> category. The Botanic Sanctuary's Managing Director, Marc Alofs, and the Director of Spa & Sports, Ingmar Harthoorn, were delighted to be present at the gala night to accept this prestigious award.
There are eight SPA Star Award categories: Newcomer, City Spa, Green Concept, Health Concept, Spa Concept, Spa Team and Spa Star+. For the first time this year, there is also a SPA inside magazine readers' award. Each year, a 10-member jury made up of sustainability and megatrend experts, medical doctors, sports scientists, spa operators, journalists and spa influencers award the coveted SPA STAR AWARDS to outstanding establishments that engage with new ideas and sustainable concepts. The award-winning concept was developed by international spa expert, Claudia Reichenberger, who worked closely with Marc Alofs on the execution of this project.
Photo credits: marketing deluxe
Antwerp. Botanic Sanctuary: Heritage and Mission.
Amid Antwerp's blooming Botanical Garden, a window opens onto both past and future: a listed 15th-century monastery, its complex of buildings and grounds transformed by a unique restoration project into the Botanic Sanctuary Antwerp, a 5-star superior member of Leading Hotels of the World. New standards were set in creating this peaceful haven where the legacy of the historic site is preserved, and luxury redefined as a sumptuous experience of nature, space and privacy. This rich heritage was in no small part shaped by Peeter van Coudenberghe, Antwerp's famous botanist and pharmacist. Considered the founder of the Botanical Garden, it is his experimentation with and use of plants and herbs that led to the establishment of the monastery pharmacy.
'Our vision for the Botanic is based on the traditions of monastic medicine, and our mission is to combine these with contemporary discoveries, carrying them into the future. This is a return to nature and origins and, just as this revival is reflected in the wellness centre's sustainable architecture, so botanical wellbeing is at the heart of our destination. It finds its completion in the holistic spa and meets society's desire for natural healing and holistic solutions. Here, in the heart of the diamond city of Antwerp, we combine the heritage of monastic medicine with modern phytotherapy and evidence-based preventive methods. Our extraordinary Mylife Changer concept creates a remarkable bridge between ancient and modern. Receiving the Best City Spa 2023 award acknowledges the value of combining conservation and change to achieve a sustainable way of living. We are delighted to have been honoured with this prestigious award and will continue to pursue our holistic path with the same zest and commitment!'
Managing Director, Botanic Sanctuary Antwerp
Mylife Changer – Integral Medicine is the Game-Changer
The clinician Dr Alexander Papp considers the synergy that has been created between his method and the Botanic Sanctuary to be a benchmark for the health and spa industry.
'Monastic medicine and Traditional European Medicine (TEM) take a holistic approach to health, preventing imbalances, dealing with deficiencies and slowing down the ageing process. Our evidence-based, preventive method is based on holistic consultations with our patients that take into account their individual typology. From these, we derive highly personalised treatment protocols. At the Botanic Sanctuary, monastic medicine and the additional connection with Traditional Chinese Medicine (TCM) allow us to provide an integral synergy with modern medicine and science that is second to none.'
Life-Changing Holistic Solutions
'In this fast-moving and demanding world, the health of body, mind and spirit is increasingly a primary focus as the effects of our lifestyle become evident in physical and emotional complaints. Only a holistic approach that takes into account lifestyle, dietary habits and social and mental components can offer lasting solutions.'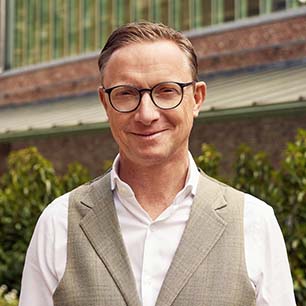 Xavier is a renowned TCM practitioner who takes a deeply mindful approach to the way he applies his expertise. This creates the basis for a solution at the source, rather than merely chipping away at the symptoms. One-to-one health coaching and personal training sessions support a future-oriented path to physical fitness, good mental health and increased resilience for all of life's challenges.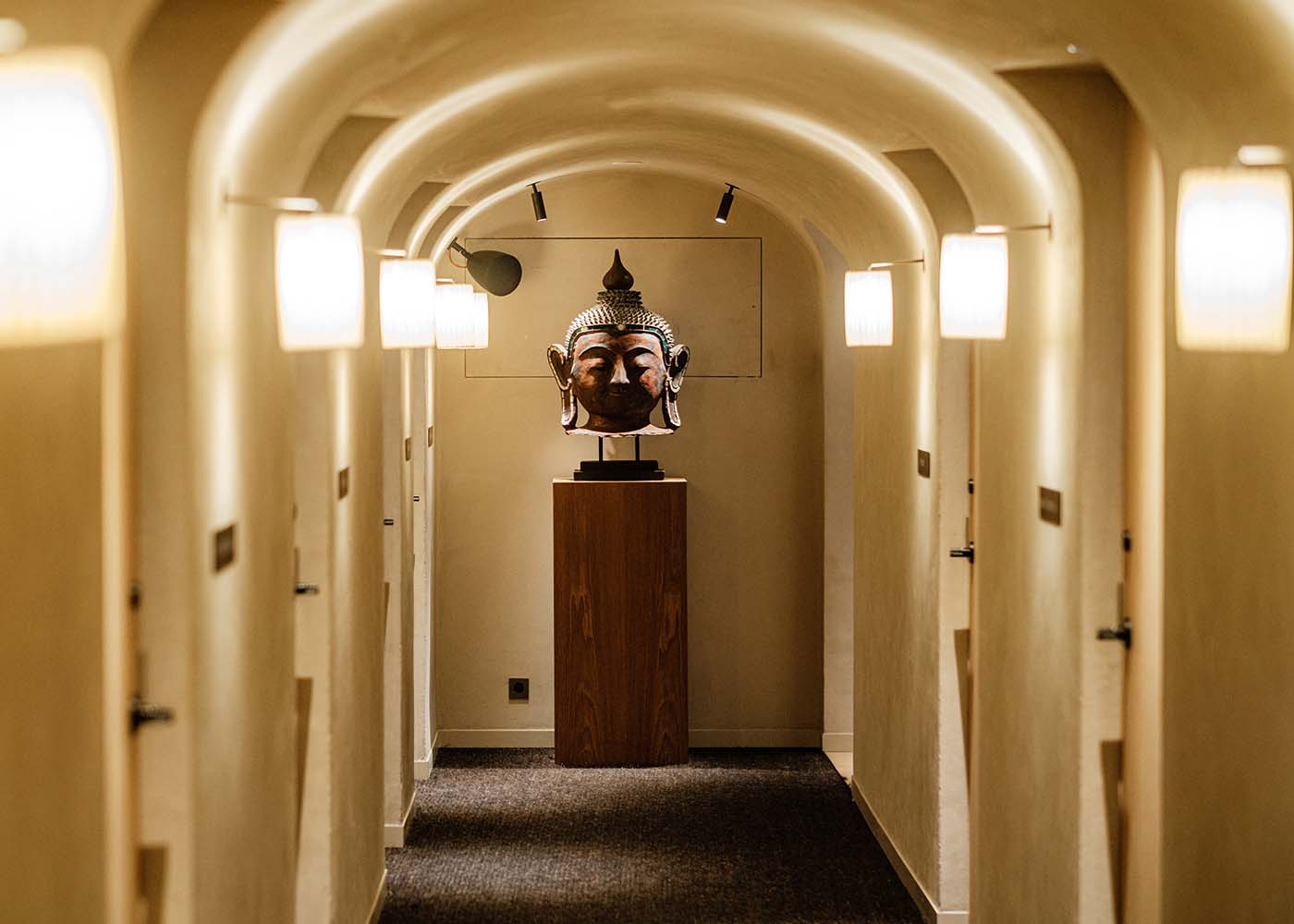 There is Method to Healthy Beauty
From the roots of western medicine and TEM to modern science and therapy, the outstanding healing methods that have evolved in history are synthesised into a unique method: Mylife Changer. This holistic and integrated concept is based on a modern adaptation of Hippocratic typology, which classifies people into four basic types or combinations thereof. This serves as the foundation for personalised treatment and nutrition plans that aim to achieve a new, holistic healthstyle and healthy beauty. Transformational approaches to the mind and to exercise– under the guidance of the Botanic's renowned coach and Health Spa & Sports Manager Ingmar Harthoorn – are essential components. Scientifically sound and evidence-based, this method delivers holistic solutions for personal transformation and sustainable change. The basic principle of this holistic methodology? Everything begins and ends with a cellular health reset. Visible beauty at any age thanks to an active metabolism and healthy cell nourishment.
Monastery Pharmacy Revival – Saint Charles
A return to nature and the origins – the history of the Botanic Sanctuary begins in the Middle Ages with the earliest written records dating back to the 13th century when the Sint-Elisabeth hospital moved to this site. The later monastery's Augustinian monks grew herbs and vegetables, using them to heal and nourish, while also experimenting and developing new remedies.
The legacy of botanist and pharmacist Peeter van Coudenberghe has also been brought to life with the lavish restoration of the historic apothecary that now houses the Saint Charles Store. This is where around 400 Saint Charles products and niche brands are stocked, including natural cosmetics, aromatherapy and nutritional supplements. As elsewhere at the Botanic Sanctuary Antwerp, the focus lies on extraordinary experiences.
About Botanic Sanctuary Antwerp
The 5-star superior Leading Hotels of the World Botanic Sanctuary Antwerp was implemented with plenty of innovative spirit, as well as profound sensitivity for the environment, sustainability and the historic building fabric. Steeped in history, the hotel's botanical tradition accompanies visitors on a journey into 14 incomparable worlds of experience, totalling 20,000sqm. 108 rooms and suites are housed in five historic buildings, all of which have their own story to tell with the rebirth of their historic architecture, incomparable interiors, concierge and butler services and, of course, judiciously selected works of art. Resonant names offer a sense of each building's uniqueness: Sint-Joris, Monasterium, Sint-Elisabeth, Alnetum and Filips Van Marnix Huis … Traditional European Medicine's holistic approach is applied throughout the Sanctuary, from the amenities in rooms and suites, to the specials in the restaurants and Henry's Bar, to the Saint Charles Store in the monastery grounds' historic pharmacy.
Five fine-dining restaurants honour the culinary excellence of Leading Hotels of the World with, most notably, the spectacular return of Hertog Jan. Fine Fleur, Bar Bulot, Restaurant 1238 and Het Gebaar offer a shared celebration of culinary experiences and authenticity. The atmospheric Henry's Bar is an homage to the botanist Henri Ferdinand Van Heurck and embodies a successful association of tradition and modernity. This destination also offers numerous superb event locations, a 15th-century chapel and the Botanic Congress Centre's 14 meeting and conference rooms. An enigma is found in the Sanctuary's cavernous depths: The Unprecedented is a VIP members-only Scotch whisky investors club. Those thirsting for nature and art drink their fill at the Granada Gallery, where Jochen Leën skilfully traces an arc to the city of diamonds.
INTERNATIONAL PRESS CONTACT
Tannenberggasse 2/G1, 6130 Schwaz, Austria