Exceptional Moments
SPA-Hotel Jagdhof
Austria
Neustift, Tyrol
Spa hotel
5-star Relais & Châteaux
Armin Pfurtscheller
On the Origins of Hospitality
Cordial hospitality, time-honoured traditions and inspired innovations, yet retaining its utter individuality, the 5-star SPA-Hotel Jagdhof in the Stubai Valley epitomises genuine Tyrolean hospitality. The Jagdhof's approach has evolved while retaining its warmth, authenticity and refreshing extravagance. From exclusive events, award-winning culinary experiences and a superb spa, to the innovative jCURE concept and unequalled jFIT programmes.
Make the Jump to Joy …
Hotel Facts at a Glance
Restful: 70 Tyrolean-style rooms and suites

Delicious: award-winning Hubertusstube restaurant

Welcoming: 6 dining rooms, spacious sun terraces

Mellow: lounge bar with open fire, wine cellar with 20,000 bottles
Relaxing: 3,000sqm jSPA with Spa Chalet and Private Spa Suite

Refreshing: 5,000sqm garden, indoor and outdoor pools

Delectable: wine tastings, private dining in the Fondue Gondola

Sharing: top events such as HD and 911 Porsche meetings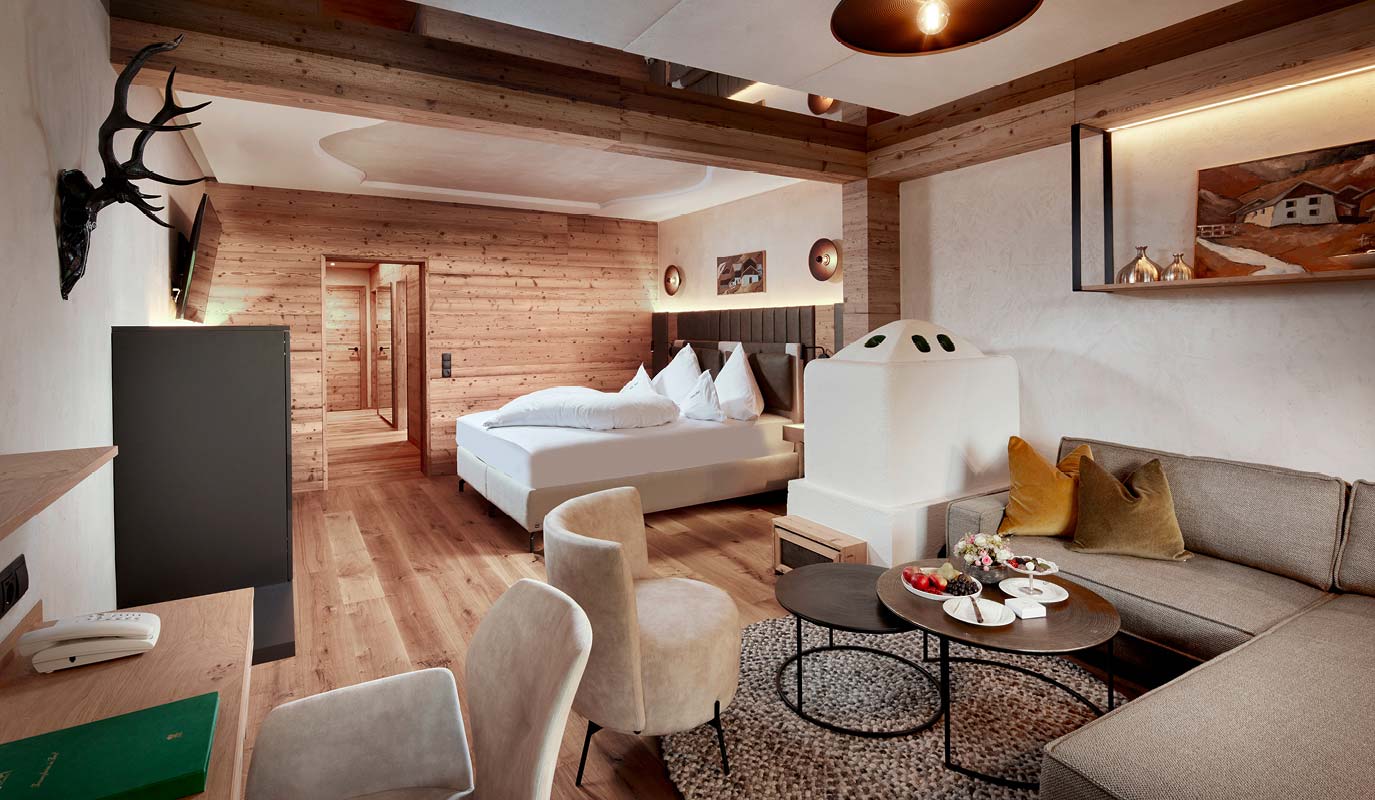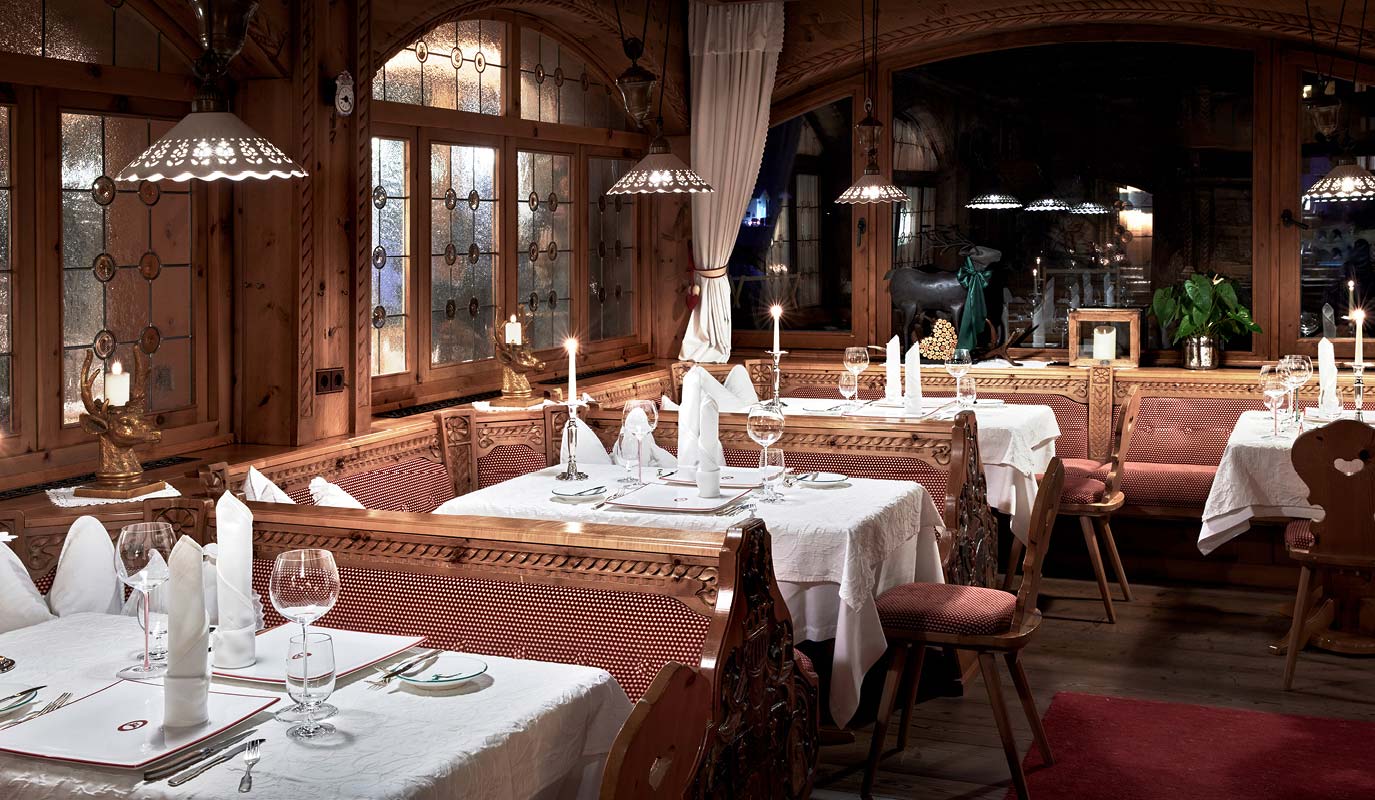 A Question of Great Taste
Nature takes the lead at the Stubai Valley's only 5-star hotel. From traditional jCUISINE and award-winning jGOURMET to healthy jBALANCE, gastronomy at the Jagdhof is always a question of great taste. Although a culinary king, head chef Christian Jeske keeps his feet firmly planted on home soil. He creates holistic experiences that enchant his diners from taste buds to soul, combining haute cuisine with Stubai's natural world.
Award-winning: 4 Gault&Millau toques for Hubertusstube's jGOURMET

Classic & classy: jCUISINE offers the best regional foods and dishes

Elevated nutrition: wholesome low-carb or veggie – jBALANCE

Exploration: sharing dinners in the Fondue Gondola

Plus: cooking classes, wine days and more
Forging New Paths on the Wellness Landscape
Spacious: 3,000sqm jSPA and 700sqm Spa Chalet with Private Spa Suite … Innovative and personalised: jCURE, signature treatments and heavenly private spa experiences … Luxurious: the sublime infrastructure … Top quality: the products. The 5-star SPA-Hotel Jagdhof has garnered admiration for decades thanks to its positioning away from the mainstream. The highest quality products, superb service, excellent implementation, a pioneering concept and exclusivity combine with a well-thought-out, first-class and very private infrastructure. All this has naturally impressed the world's most renowned guides and – even more importantly – the Jagdhof's guests.
jCURE – Because Everyone is Special
Beyond the usual confines of wellness and spa, the Jagdhof brings its guests jSPA, jOYFUL and jCURE for new dimensions of wellbeing. Holistic, individual and professional, signature treatments and rituals range from a Stubai hammam and balancing treatments to holistic wellbeing with the sweet sounds of the forest. As well as high-performance anti-ageing products, tailored treatments make use of medically effective herbal beauty preparations based on ancient knowledge, decades of research and the latest scientific findings to suit individual typology. The approach is holistic, the effects evident. With an emphasis on preventive and curative treatments and a type-appropriate nutritional compass.
jFIT – Summit Joys, Wild Waters and jCOMMUNITY
The joy of movement, happy hikes and StuBike action: jFIT is so much more than just a weekly activity programme. Fitness, Yoga, outdoor pursuits and personal training – including body and fitness checks – with top fitness instructors, coaches and guides. And, of course, good times with the Jagdhof's hosts encompass a group hike to the hotel's own Alpine hut and Alpine curling in the garden.
The Jagdhof also offers guests added adventure through exclusive events not available anywhere else.
Biker meetings: whether Harley or Indian, days of thunder are guaranteed

Wine days: exclusive, professionally run, accompanied by delight

A week of tradition: hospitality is the name of the game, a Jagdhof institution

911 meeting: Porsches aplenty in September

Exclusive retreats: from coaching for success to Ayurveda retreats
7 Unmissable Experiences
Wake-up with morning Yoga

jBALANCE breakfast on the sun terrace

Forge new paths with jCURE's type-specific treatment plan

Find a new lease of life with jFIT and a personal trainer

Mountain adventure including a pitstop at the hotel's own mountain hut

Private Spa Heaven: cloud nine for couples

Great taste: wine cellar delights and jGOURMET
Glacier Pole Position
Stubai's eternal ice attracts visitors to the Stubai Glacier throughout the year. Attractions range from an ice grotto to the Mammoth Adventure Play Area, and from the Top of Tyrol viewing platform at 3,210m to Austria's largest glacier ski area – open from October until spring.
Fondue Gondola
Private dining, rustic style: the repurposed cable car gondola is now a cosy, wood-panelled parlour on the Jagdhof's sun terrace. This is where diners enjoy privacy while sharing the delights of cheese, meat and chocolate fondues. A unique and enjoyable experience.
Hunting & Shooting
Guests escape the everyday by joining professional hunters on deerstalking adventures, watching wildlife at feeding time or enjoying exciting forest hikes. Thanks to the 5-star hotel's own game preserve, guests are offered a fully immersive experience of the hunting profession – actively or as observers.
Families
Families have always been a priority at the Jagdhof so it's great that the region also has lots in store for children. The Jagdhof's own Kitz Club offers top childcare and cool activities, while BIG Family Stubai Action includes a wide range of adventures, from rock climbing to bee experiences.
Wine Cellar
It's always wine time at Stubai's Relais & Châteaux hotel, where around 2,500 different wines feature on its award-winning list. New additions include the rare and innovative, while sommelier-guided tastings in the wine cellar and annual Wine Day events are oenophile highlights.
Your contact at marketing deluxe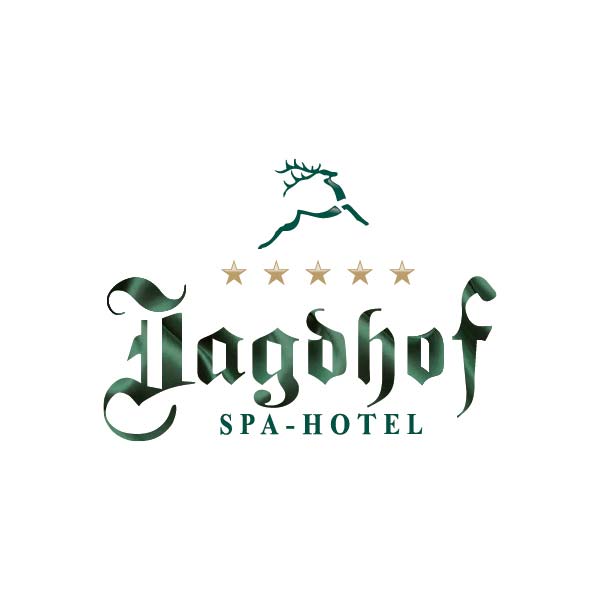 Scheibe 44 . 6167 Neustift
Stubaital/Tyrol/Austria
© Photo credits: Mike Huber, Georg Schönwiese, TVB Stubaital/Andre Schönherr, Ydo Sol Images